Dr. Shane Lordon

Background:
Shane holds a BA (First Honours) in Archaeology and History, and a Doctoral Degree from University College Cork, specialising in the development of early insular saints' cults and their hagiographical literature. He is currently working as an Irish Research Council Postdoctoral Fellow in the School of History at University College Dublin.
Shane co-designed and ran 'The Samuel Forde Project' in conjunction with the Crawford Art Gallery, Cork, on the Georgian-era Irish artist Samuel Forde and nineteenth-century Cork's visual arts culture. Shane is involved in long-term collaboration on a project to create the first full database and analysis of Ireland's holy wells, their archaeology, and traditions.
Publications:
Lordan, S; Waldron, M. (2014) Samuel Forde: Visions of Tragedy (1805-1828). Cork: Gandon: https://samuelforde.wordpress.com/
---
  John Sheehan

Background:
A graduate of University College Galway, John worked as Director of the Iveragh Peninsula Archaeological Survey before joining the Department of Archaeology, UCC in 1989. His research interests include the Vikings, specifically Viking-age silver hoards in Britain and Ireland, and Viking-age settlement in the North Atlantic region, as well as the ecclesiastical archaeology of Early Medieval Ireland. He has published widely on these subjects. He was the recipient of UCCs Arts Faculty Research Achievement Award in 2001 and is a former member of the Heritage Council and of the Board of the National Museum of Ireland.
John's research areas include Early Medieval ecclesiastical archaeology, both in Ireland and the Faroe Islands. In South Kerry, he directed a long-term excavation, at Caherlehillan, Kells, of what has proven to be the earliest known ecclesiastical site in Ireland. He was also involved in the Makings of the Faroes project, which is interdisciplinary, examines Irish and Hiberno-Scandinavian elements in the ecclesiastical settlement of the Faroe Islands and involves a re-evaluation of archaeological, historical and linguistic data against the background of new archaeological field-work data.
Publications:

Sheehan, J. and O'Sullivan, A. (1996)
The Iveragh Peninsula: An Archaeological Survey of South Kerry
Cork University Press.
Crowley, J. and Sheehan, J (Ed.). (2009)
The Iveragh Peninsula: A Cultural Atlas of the Ring of Kerry
Cork University Press
Read "John Golden-South Kerry Fenian" Extract Here.
---
  John O Donoghue

Background:
John O Donoghue is law graduate of UCC. He practised as a solicitor in his home town of Cahersiveen before entering political life. O'Donoghue was elected to Kerry County Council in the 1985 local elections. Both his mother and his father had served on the Council before him. He served on that authority until 1997 and was elected chairman in 1990.
O'Donoghue was elected to the Dáil at the 1987 general election. In 1991,  he became Minister of State at the Department of Finance. Following the 1997 general election, O'Donoghue joined the cabinet as Minister for Justice, Equality and Law Reform. In this capacity, he was involved in the British-Irish negotiations which led to the Good Friday Agreement in 1998. In 2002, he was appointed Minister for Arts, Sport and Tourism. Following the 2007 general election, he was elected Ceann Comhairle.
Throughout his career, John O Donoghue has been a strong supported of South Kerry, Sport, Tourism and History. In July 2014 he qualified for the bar, and now practices as a barrister.
---
  Pádraig Ó Concubhair

Background:
Padraig O Concubhair is a former president and current Vice-President of the Kerry Historical and Archaeological Society. A native of Ballylongford, a former school principal and author, he is a popular speaker on many aspects of Kerry history. Among his works are books on Robert Emmet, The Fenians and numerous articles in various journals.
Publications:

O'Concubhair, Pádraig. (2011)
The Fenians were dreadful men: The 1867 Rising
Mercier Press
The Fenians were Dreadful Men tells the story of the foundation of the Fenian Brotherhood both in Ireland and America, and charts the events of the rising with particular emphasis on the key areas of Counties Kerry and Limerick. Infiltrated by British spies and let down by their American supporters, the rising itself was confused and uncoordinated, and it was doomed to failure. Despite this, the 1867 rising and the Fenian movement kept the dream of Irish independence alive and inspired future Irish rebels to win Ireland's freedom.
---
  Anne Golden
Anne is a Great Grandniece of John Golden. She is a qualified archaeologist and historian who lives in Fremantle, Western Australia. She began her archaeological career as a field assistant, working on numerous sites around Ireland. She then proceeded to work as a Building Archaeologist, recording built heritage across the country, before emigrating to Australia as a backpacker in 2008.
Since then, Anne has worked on archaeological projects with Aboriginal communities across Western Australia and Queensland, primarily recording indigenous heritage sites.
As part of Anne's Bachelor of Arts, she completed a dissertation relating to the Irish Diaspora, with particular focus on John Golden.


Anne was a guest recently with Frank Murphy on Radio Fremantle to tell the story. Download programme here (MP3).
---
  Chris Robinson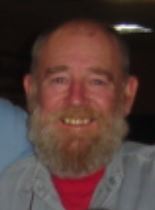 The Fenian spirit lives on in the Great Grandson of John Golden, Chris Robinson. At the age of 18 Chris set out on his first overseas adventure to Ireland. From there Chris worked as a rally car driver in Wales, met the love of his life, lived in London, worked in Africa, hitchhiked over Europe and drove back to Australia overland via the Khyber Pass. With salt water in his veins, Chris has participated in 6 Sydney to Hobart Yacht Races, the bicentennial Round Australia Yacht race, as well as countless other blue water events and has hand crafted his own boats inluding the infamous wooden Couta Boat, 'Couta-tah'.
A qualified boilermaker by trade, Chris was also the Captain of the Gerringong Rural Fire Service, an outspoken Union Representative and still takes a keen interest in politics. At the time of the French nuclear testing in the South Pacific at Muroroa Atoll he and a few mates led an anti-nuclear protest by strapping a plastic missile to the roof of a car and driving into the French Embassy in Canberra to hand deliver a petition to the French demanding they stop testing.
Chris continues to live in the same locality that the Fenian settled in New South Wales, two hours south of Sydney. He has a unique perspective from the Australian side about the legacy of John Golden.
---
  Frank Golden
Frank Golden is a Grandnephew of John Golden. Frank grew up in Kells, but has lived most of his adult life in Canada. He is a graduate of UCC and specialises in Sales in the Pharmaceutical, Scientific and Biotechnology sectors. He has a keen interest in History and Politics. There is a strong North American / Canadian aspect to The Fenian movement which is not well known. Frank will give an insight into the Canadian Fenians.
---